Quite Simply, Feel Great.
One size does not fit all, especially in the world of health.
Traditional Naturopath, Tina Stashko, has a unique approach to healthcare.
Introducing
Individualized
Preventative Healthcare

Positively adjust your lifestyle for the healthiest future!

What is beneficial for one person can be damaging to another. By making positive adjustments to your diet and lifestyle you can have your healthiest future! This individualized preventative healthcare concept is what makes Traditional Naturopath Tina Stashko's approach unique.

Services Offered

---

Iridology

Sclerology

Biochemical Balancing

Hormone Testing

Hair Tissue Mineral Analysis


Blood Type Dietary Guidance

Blood Antigen Secretor Status

Homeopathic Remedies

Herbal Remedies

Ear Candling

Personalized Food Guides


---
Tina's Organics Product Line Now Available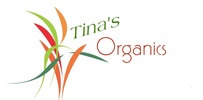 Tina's Organics provides essential oil soaps and organic homemade facial creams. Also available through Tina's Organics is Whole Food (Standard Process and more) supplements, Wild-crafted herbs, Medi Herb, whole and raw foods. All selections are beneficial for all skin types and can be used by everyone!

Selections change seasonally; check website for availability.

---
---
---